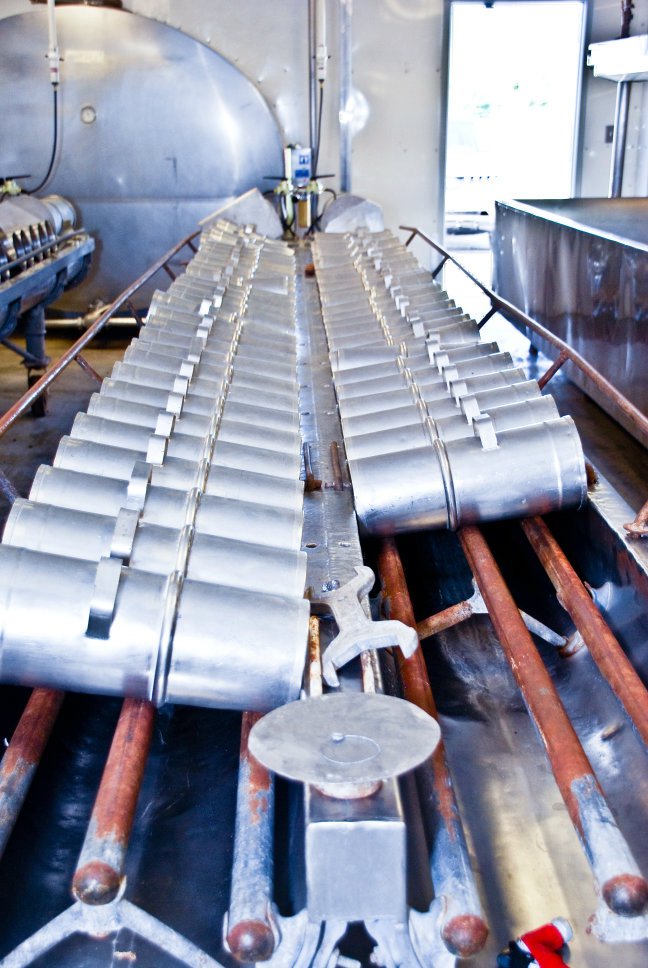 Founded in 1940 in Watonga, Oklahoma, Watonga Cheese Factory has made a name for itself by producing high-quality cheddar cheese by hand.
Casey and Brandi Cowan purchased the factory in 2002 and rebuilt the company, which was having difficulties after investors took over in the late '90s and abandoned the original Watonga Cheese recipe and processes.
After buying the factory, Casey spent several months learning Watonga Cheese's signature recipe and processes under the direction of its original cheese maker. Brandi and Casey operated the factory from their home in Balko, Oklahoma and from a home in Watonga. But in 2007 Tropical Storm Erin brought 80-mile-an-hour winds and 9 to 11 inches of rain to Watonga. The storm tore off the factory's roof and twisted the building's foundation and cinderblock walls. The insurance company condemned the building, along with its inventory of 7,000 pounds of cheese.
As the Cowans were trying to decide whether to rebuild Watonga Cheese Factory near its original site or relocate, Perryton Community Development Corporation lured the couple with business incentives, both for reopening in Perryton, Texas and for employing people from the area.
The Cowans broke ground on the new factory in November 2009 and The Watonga Cheese Factory opened on September 11, 2010 next to the Chamber of Commerce building on Main street. With of the move, the Cowans were able to purchase the milk for the cheese from Cowan Dairy, Casey's parents' 130-cow dairy in Balko. Casey and Brandi brought in the original equipment from the Watonga factory and they continue to follow the company's traditional recipe, including hand processing the cheese.
In addition to producing all-natural cheese at our new location, the factory has a retail store where you can buy Watonga mild cheddar, sharp cheddar, bacon cheddar, cheddar pepper, and onion cheddar cheeses. We also sell cheese curds (the freshest part of the cheese before whey is pressed out), along with approximately 50 different kinds of other manufacturers' cheeses.
We hope you're as excited as we are to operate this great company in Perryton, Texas!