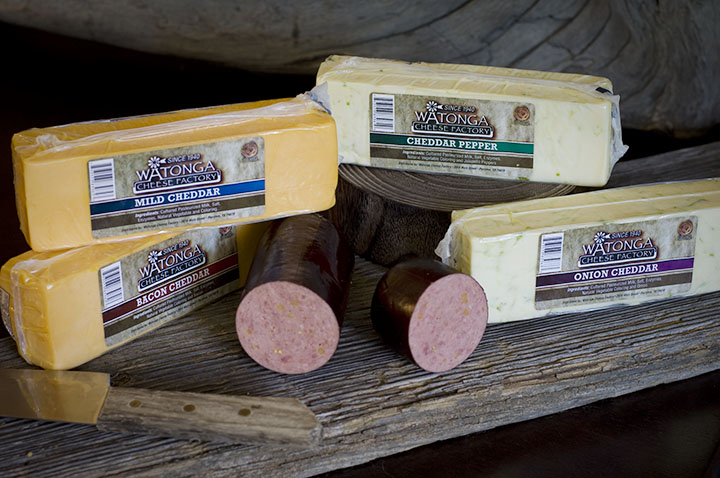 The Coyote
The perfect gift box to satisfy everyone, The Coyote contains a pound each of mild cheddar, onion cheddar, bacon cheddar, and cheddar pepper cheeses, as well as a stick of our Watonga Cheese sausage
Shop Now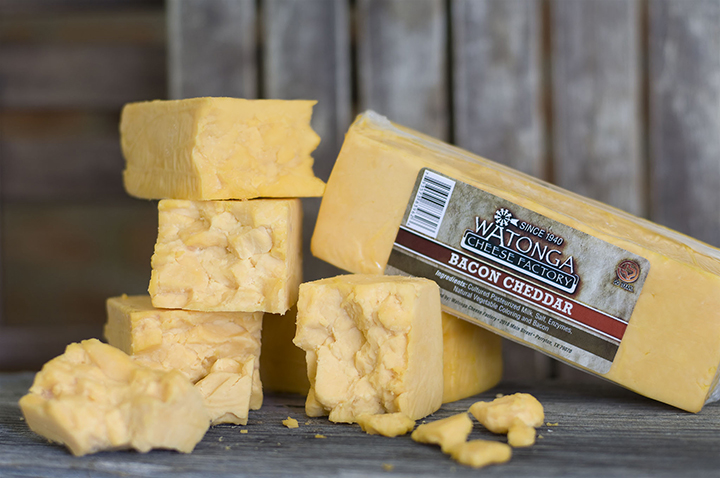 Bacon Cheddar
Packed with the flavor combo everyone loves, our Bacon Cheddar tastes great melted on a burger or tossed in a salad. Whether you love cheese or bacon, our Bacon Cheddar will quickly become your favorite.
Shop Now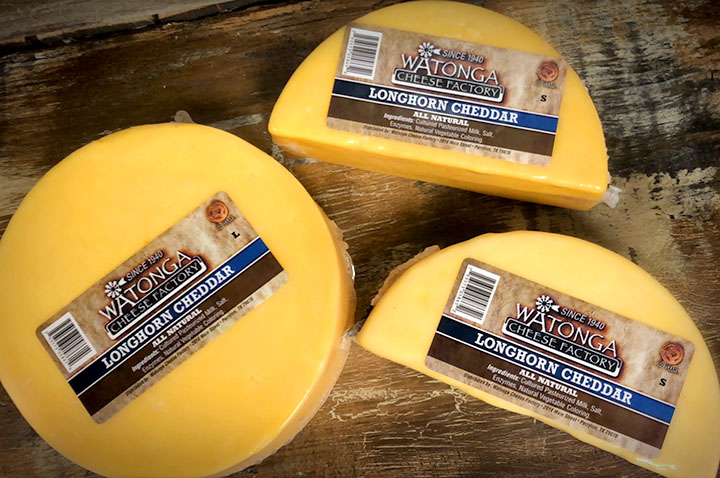 "Our Famous" Longhorn Cheddar
Longhorn cheddar is a customer favorite. We manufacture this cheese just like the good old days, by wrapping our smooth cheddar in cheesecloth and dipping it in wax to preserve freshness.
Shop Now