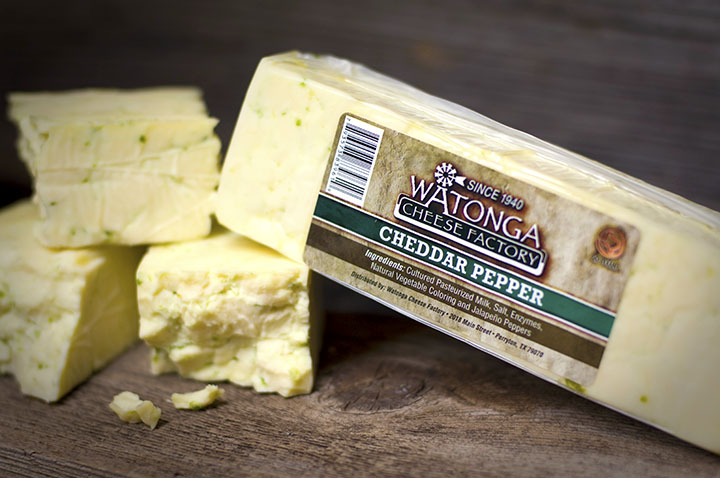 Cheddar Pepper
When you're in the mood for a little extra kick, satisfy it with our Watonga Cheddar Pepper. One of our popular products for those who love heat, Watonga Cheddar Pepper is made with only the freshest jalapenos.
Shop Now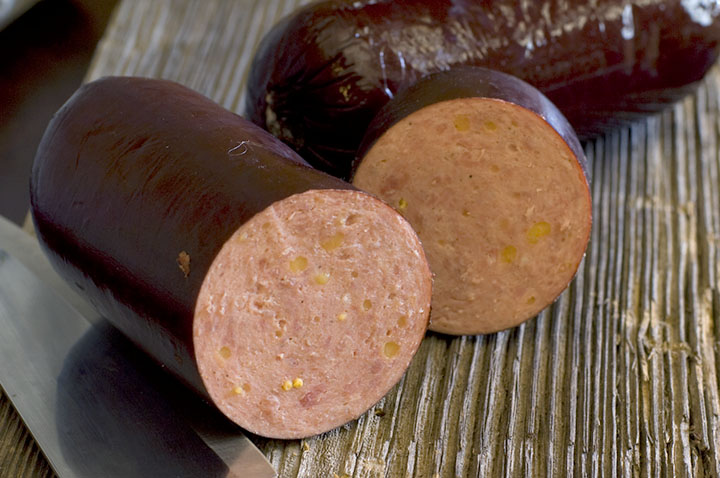 Watonga Cheese Sausage
There's no better product to pair with cheese than a delicious sausage. Whether you are having a party and need a great snack or want to save it all for yourself, you will love Watonga Cheese Sausage.
Shop Now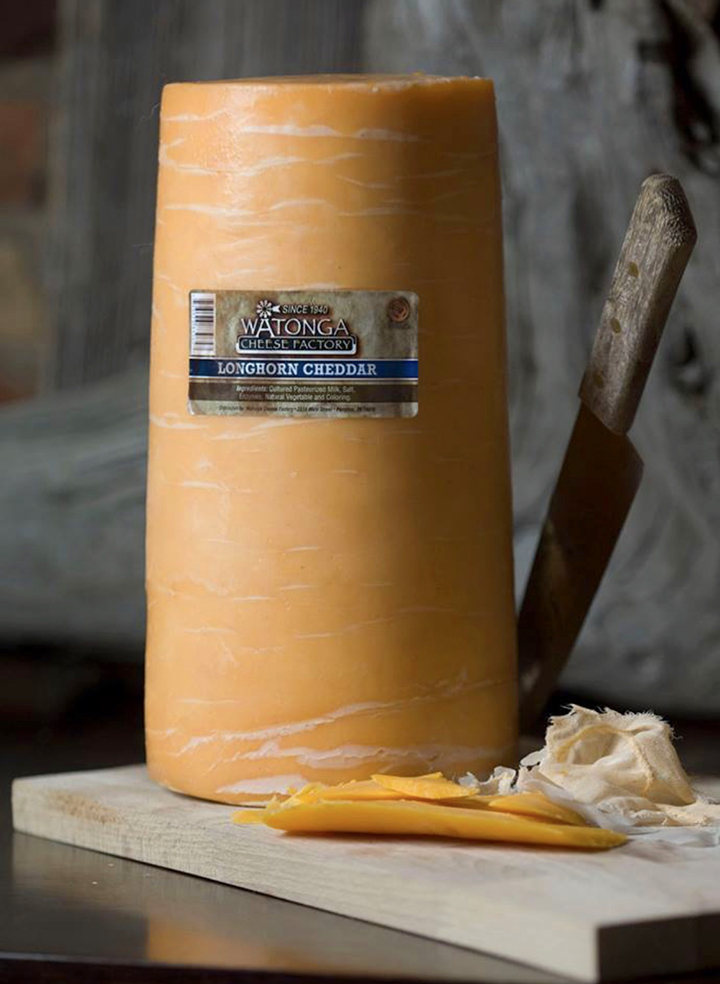 The Longhorn
"The Horn" is Watonga Cheese Factory's identity. Our factory has been churning out the 14-pound horn-shaped longhorn cheddar since 1940. Wrapped in cheesecloth and dipped in wax, this is our most popular gift item.
Shop Now