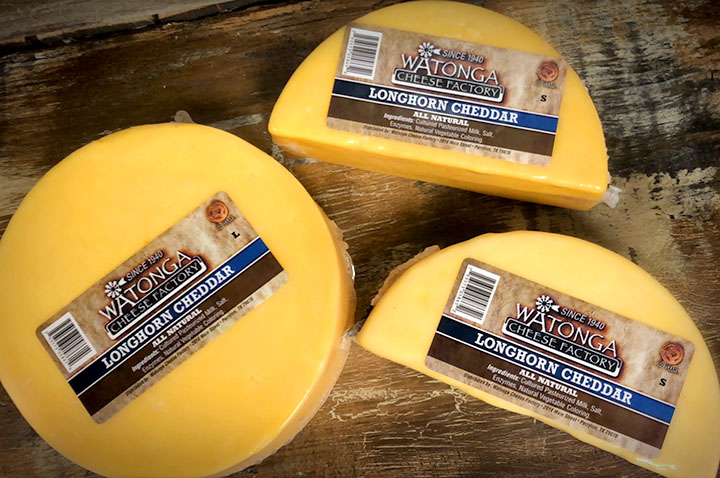 "Our Famous" Longhorn Cheddar
Longhorn cheddar is a customer favorite. We manufacture this cheese just like the good old days, by wrapping our smooth cheddar in cheesecloth and dipping it in wax to preserve freshness.
Shop Now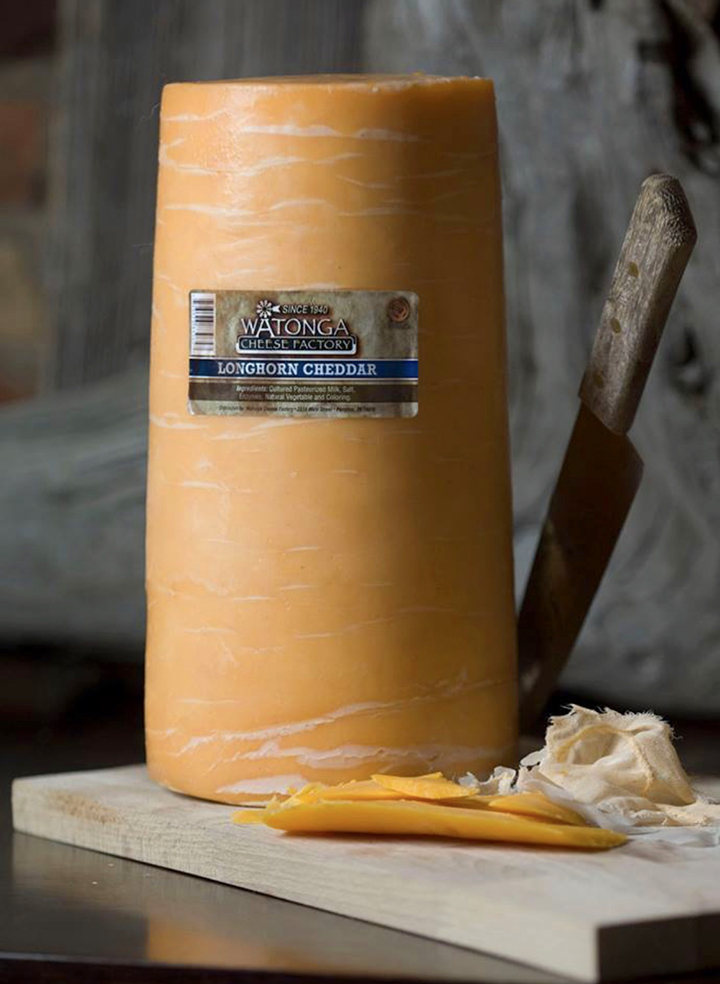 The Longhorn
"The Horn" is Watonga Cheese Factory's identity. Our factory has been churning out the 14-pound horn-shaped longhorn cheddar since 1940. Wrapped in cheesecloth and dipped in wax, this is our most popular gift item.
Shop Now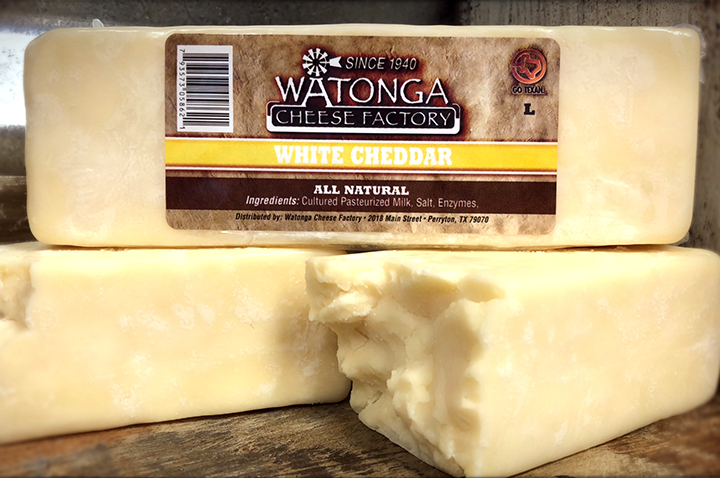 White Cheddar
Our famous Mild Cheddar made better! No ordinary white cheese, our White Cheddar Cheese contains no additional color additives to retains its natural creamy color, texture, and flavor.
Shop Now