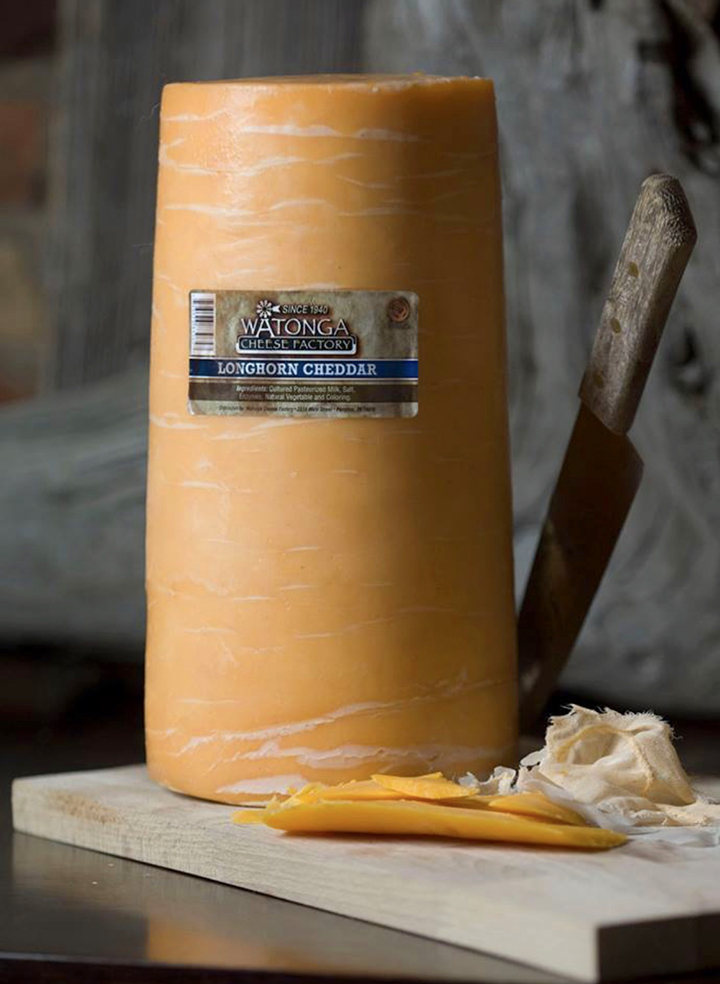 The Longhorn
"The Horn" is Watonga Cheese Factory's identity. Our factory has been churning out the 14-pound horn-shaped longhorn cheddar since 1940. Wrapped in cheesecloth and dipped in wax, this is our most popular gift item.
Shop Now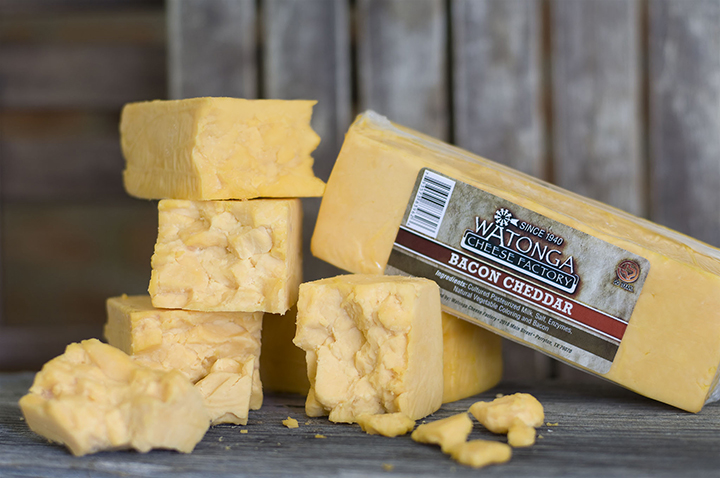 Bacon Cheddar
Packed with the flavor combo everyone loves, our Bacon Cheddar tastes great melted on a burger or tossed in a salad. Whether you love cheese or bacon, our Bacon Cheddar will quickly become your favorite.
Shop Now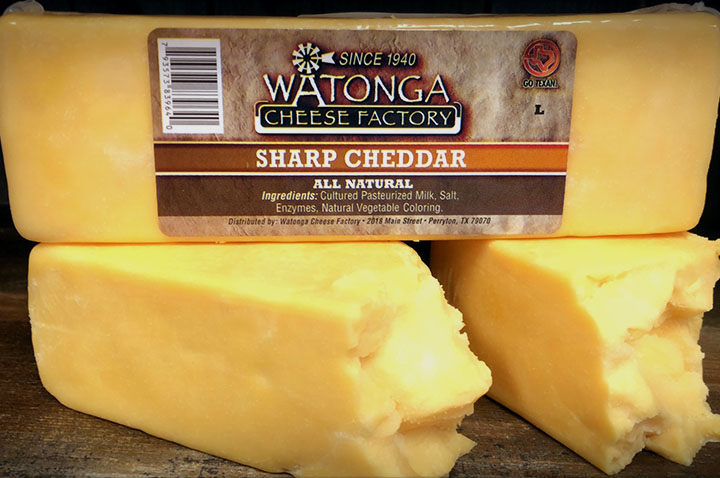 Sharp Cheddar
Lovers of our famous Mild Cheddar will be thrilled with our Sharp Cheddar cheese. Additional aging produces a cheddar that is tangier with more complex and deeper flavors.
Shop Now