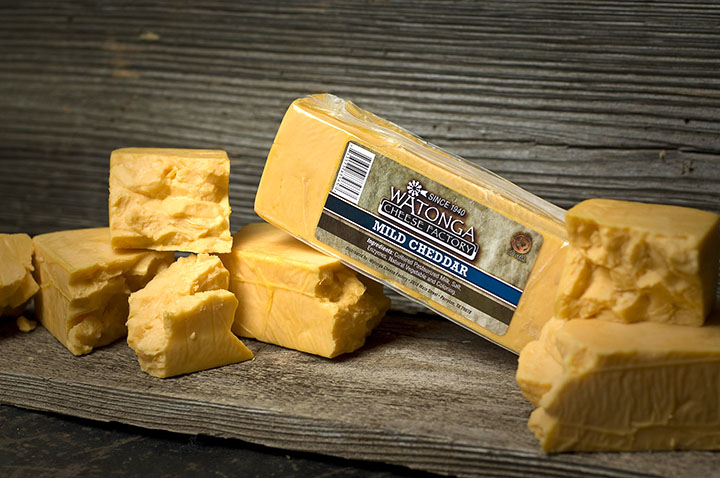 Mild Cheddar
A Watonga Cheese Factory tradition, this rich mild cheddar established the quality that defines us. In fact, we still follow the original 70-year-old recipe with each batch that is manufactured.
Shop Now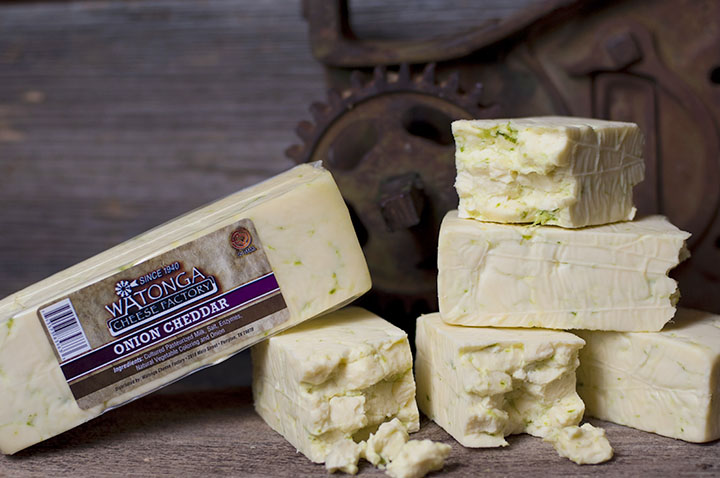 Onion Cheddar
The addition of fresh green onions mixed into our smooth cheddar makes an unforgettable experience. Using the ideal amount of fresh green onions, this cheese is perfect for baked potatoes, Mexican dishes and burgers.
Shop Now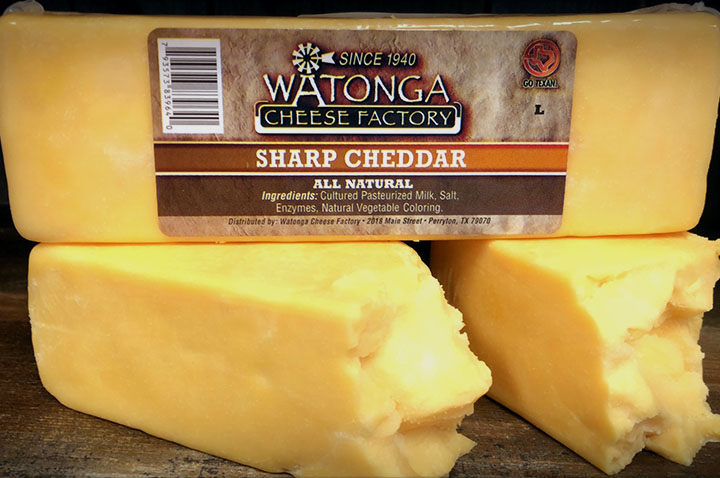 Sharp Cheddar
Lovers of our famous Mild Cheddar will be thrilled with our Sharp Cheddar cheese. Additional aging produces a cheddar that is tangier with more complex and deeper flavors.
Shop Now