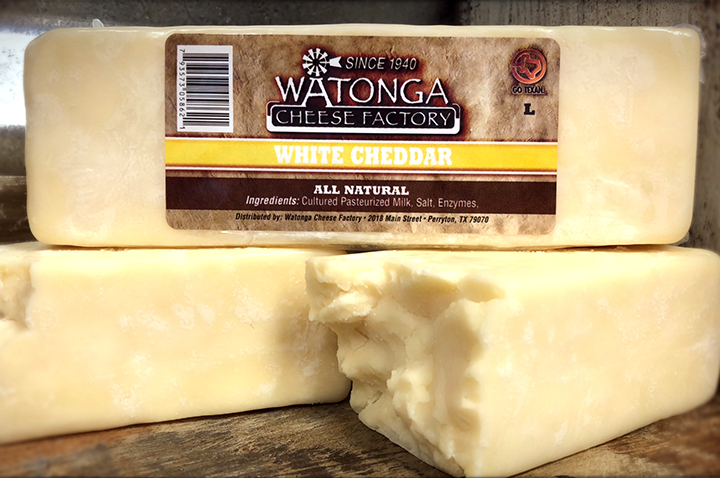 White Cheddar
Our famous Mild Cheddar made better! No ordinary white cheese, our White Cheddar Cheese contains no additional color additives to retains its natural creamy color, texture, and flavor.
Shop Now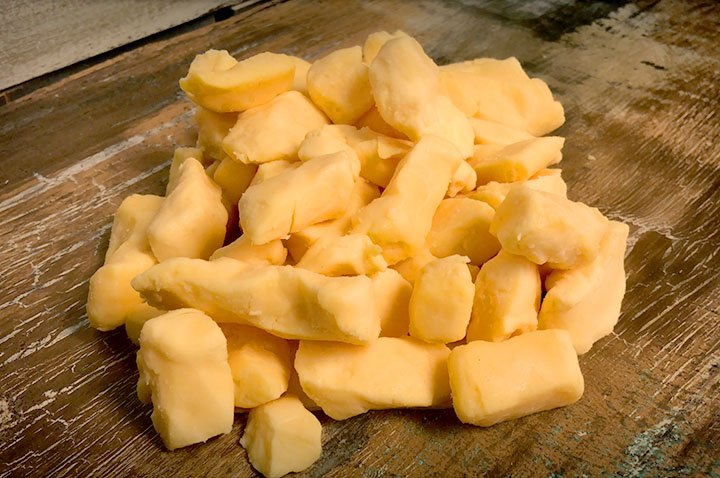 Cheddar Curds
The freshest part of cheddar, Cheddar Curds are a fan favorite from Watonga Cheese Factory. Our Cheddar Curds still contain a small amount of moisture, which creates their signature squeak that has become so popular.
Shop Now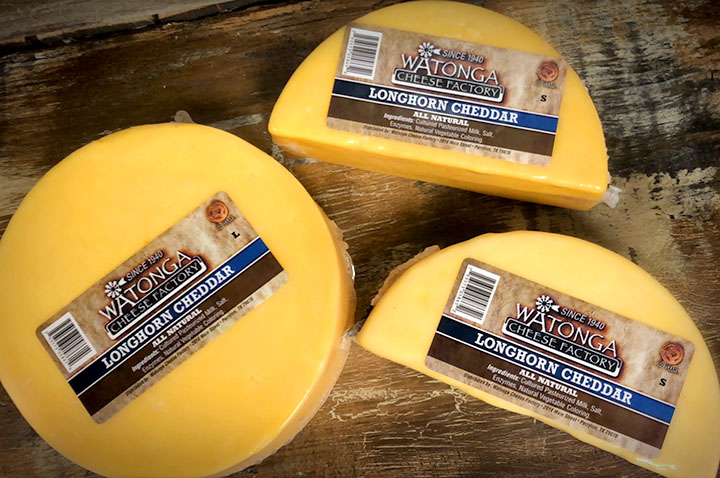 "Our Famous" Longhorn Cheddar
Longhorn cheddar is a customer favorite. We manufacture this cheese just like the good old days, by wrapping our smooth cheddar in cheesecloth and dipping it in wax to preserve freshness.
Shop Now